This is a NEW LOCATION for Better Half Tour tournaments! We appreciate the help
of the Muskingum Watershed for helping us to make this event happen.
ALL current entries will retain their roster positions for the rescheduled event.
This original NY Weekend Getaway event was cancelled on 7-14-20 due to a New York travel restriction that required Ohio travelers to quarantine for 14 days upon entering New York.
8:00am- 3:00p @ State Route 250 Boat Ramp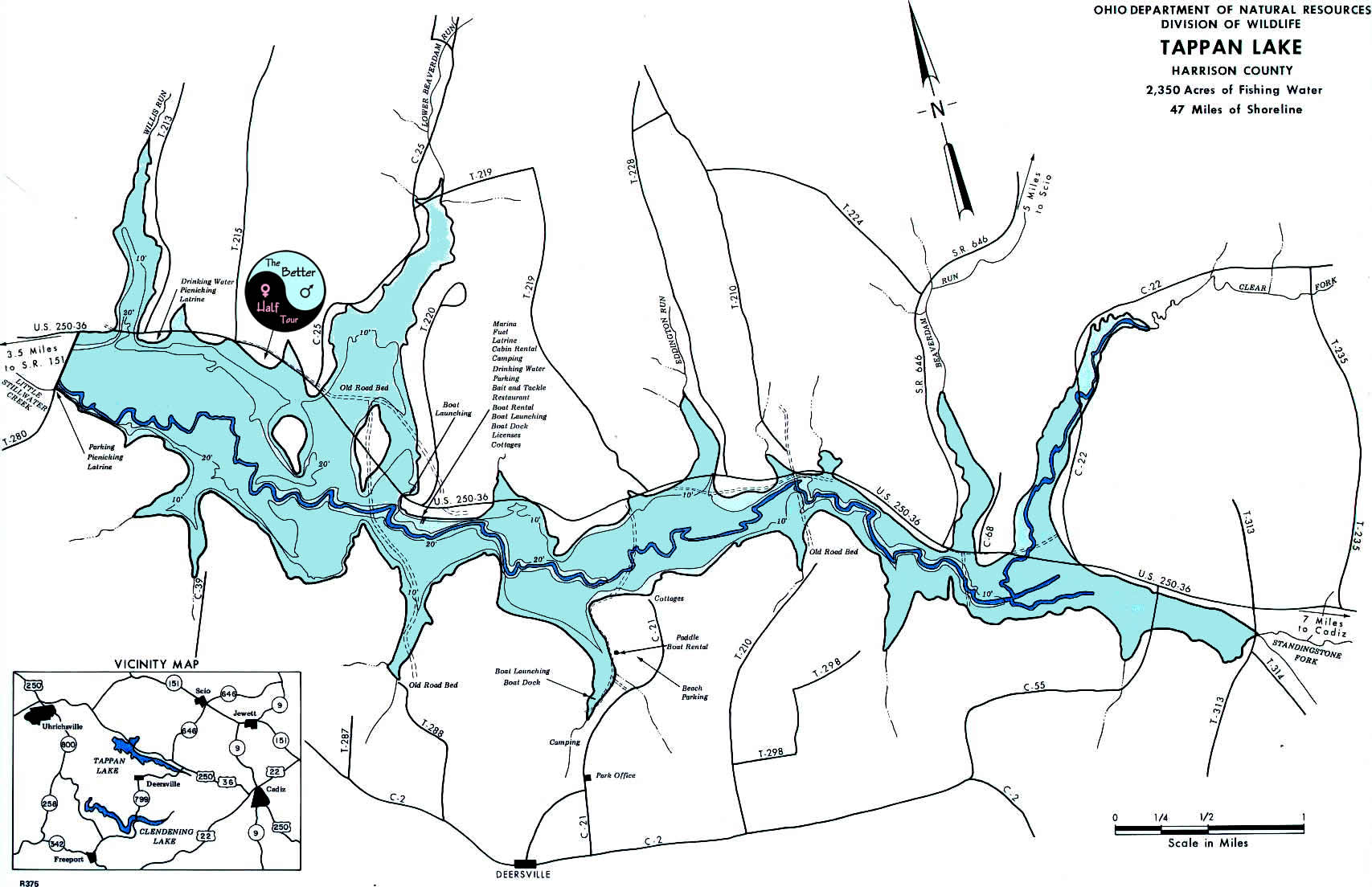 Tappan Lake Route 250 Boat Ramp - Google Map
TAPPAN TANGLE ROSTER:
B. Reed ~ J. Reed (L)
M. Schlarb ~ L. Schlarb (L)
E. Everhart ~ L. Everhart (L)
S. Planty ~ T. Planty (L)
T. McKibbon ~ T. McKibbon
S. Guenot ~ T. Guenot
T. Bury ~ K. Bury
E. Wheeler ~ A. Wheeler
C. Jones ~ K. Jones
A. Hirsch ~ C. Krupa
D. Iorio ~ C. Micco
D. Monter ~ J. Monter
L. Wailand ~ J. Wailand
J. Young ~ C. Young
J. O'Neill ~ A. Mammone
C. Whitaker ~ J. Whitaker
M. Williams ~ M. Williams
C. Amadian ~ J. Stoltz
L. Maruna ~ M. Maruna
D. Witherup & L. Witherup
T. Johnston ~ T. Johnston
S. Pettry ~ T. Wagner
B. Schlarb ~ E. Schlarb
A. Lucas ~ B. Lucas
J. Feathers ~ J. Feathers
Crew Boats:
A. E. Westfall ~ W. Westfall
B. M. Licht ~ E. Licht
Fishing with the SAME PARTNER ALL YEAR?
^ Paid membership of both entrants is required to fish Better Half Tour events
Individual Membership ~ $20
2020 Individual / Single Membership
Fishing our events with DIFFERENT PARTNERS?
(Each angler  must be a member. Different partners qualify as different teams in the Points Championship)