Better Half Tour 2020 Shirts
We're taking orders for the BHT V2 t-shirts.
New & improved!
Performance jersey shirts coming soon!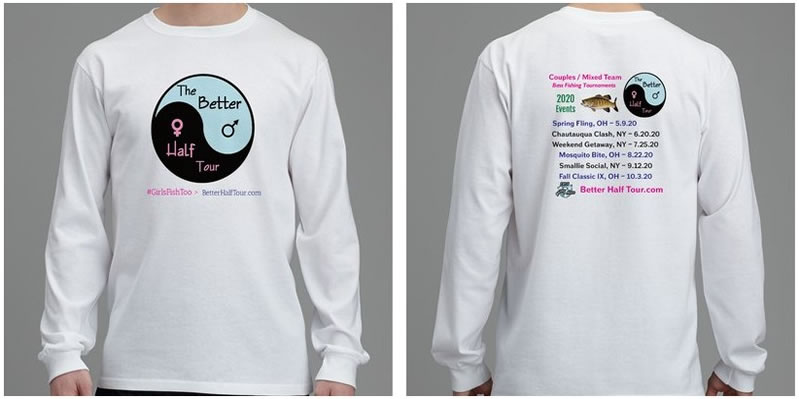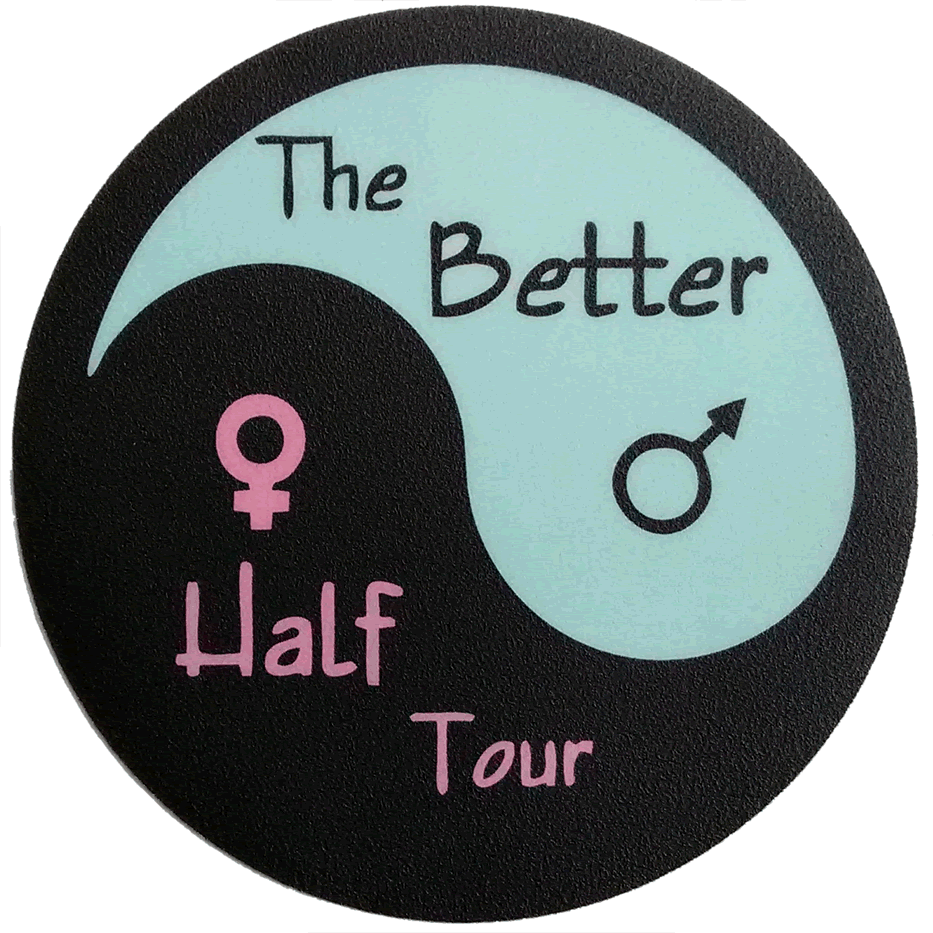 Better Half Tour Boat Decals!
Check these out! Bob Sindelar from Tight Lipped Tactics is also in the graphics biz, and had these cool boat carpet decals made for Better Half Tour anglers.
Using only the best 3M materials, just like pro bass fishing anglers around the world. Thick, non-slip surface will not slide or tear. Tape in place, then peel & stick for an easy, perfect installation.
FREE SHIPPING!

10″ diameter carpet decal

Quality 3M textured material

Slip, skid & scuff resistant

Simple to apply

Quick & easy to clean

Extra durable & tough

AVAILABLE AT TOURNAMENT REGISTRATION
The white decal has a white background 'ring' around the outside, approximately 3/8″ wide. These are great for mounting on dark colors. It can also be trimmed to the black border as shown.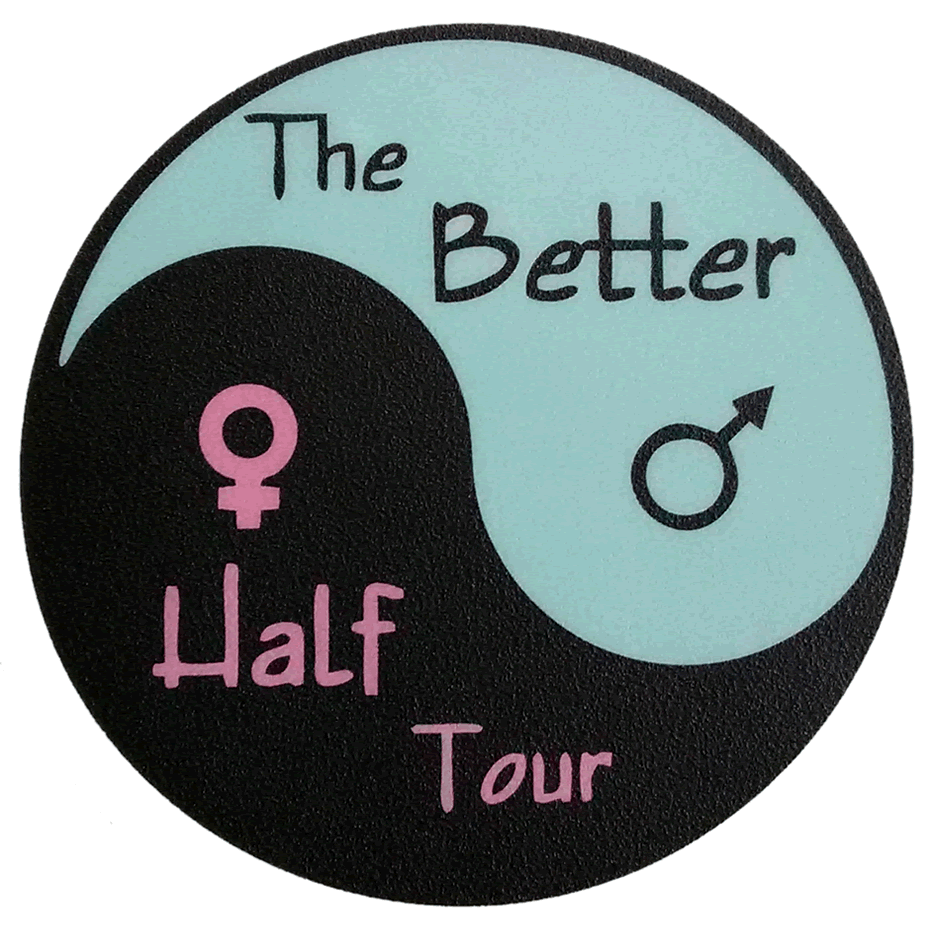 THANK YOU for fishing with us & spreading the good word about the Better Half Tour!