I love shows and expos! All of your favorite things about fishing under one giant roof. Its truly an adult toy store. Boat shows and fishing expos all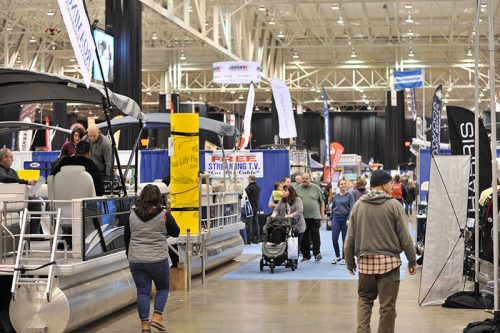 come at the right time of year for us northerners. If we can't get out on the water and fish, let's go SHOPPING! There are always TONS of great deals, discounts and packages at every booth. Plus, if you are like me, there is only SO MUCH Major League Fishing you can watch before you start chomping at the bit.
This year kicked off the season with the Cleveland Boat Show and Fishing Expo. It was great to see BHT sponsors Vic's Sports Center, Fisherman's Central, and NEW sponsor M-Tech Lithium Batteries on display. We checked out the show on opening day and barely covered all the stuff we wanted to see in the time we had to be there. If you missed out on the Cleveland show, here is a list of the upcoming shows & expos around our tournament area. If you know of any I missed, email it to BetterHalfTour@gmail.com & I will add it to this list!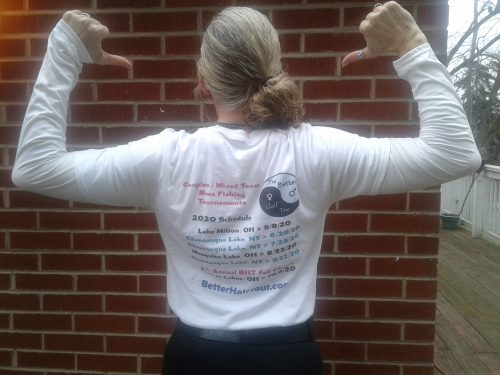 We will have a Better Half Tour booth set up at the Vic's Sports Center Open House. We will be taking t-shirt orders and raffling off a his & her set. You do not have to be present to win, but you'll need to text me a picture of your ticket if you are not there Sunday at 2:00 pm, when we draw it. Check out our t-shirt styles at https://BetterHalfTour.com.
I hope we run into you at one of the upcoming shows. Its a great way to warm up your winter, get your fishing fix, and support those that work hard to keep the best products available to you.